the place to go for gumbo in socal
Founded by Adam Perkins in 2019.
Find us all over Los Angeles and Orange Counties at local farmers markets.
MENU
A Louisiana Staple. A Soup Served over Rice made with a Truly Dark, Almost Black Roux, Chicken, Smoked and Andouille Sausage, Holy Trinity, Chicken Stock, Herbs, Spices, and File Powder.  Complex, Intense, and Rich, Our Gumbo is Unlike Any Other Gumbo in Los Angeles.

Another Southern Favorite! A Rice Dish Made with Chicken, Andouille Sausage, Holy Trinity, Worcestershire Sauce, Chicken Stock, Herbs and Spices! We Do a Cajun-Style Brown Jambalaya...Loaded with Flavor!

Our Red Beans are an All-Time Favorite. Completely Vegetarian, We Slowly Simmer these Beans with Onions, Celery, Bell Pepper, Garlic, Herbs and Spices, for Hours. Creamy, Smoky, and Full of Flavor, Serve these with Rice and Green Onions if You Like!

Full $34/Half $18/Quarter $10

The Ultimate New Orleans Sandwich! A 4-Serving Cold Cut Consisting of Salami, Ham, Mortadella, Swiss Cheese, Provolone Cheese, and a House-made Olive Salad on a 9"Round Sesame Seeded Loaf!
Marina Del Rey Farmers Market
14101 Panay Way
Marina Del Rey, CA 90292
Playa Vista Farmers Market
12775 Millenium Dr.
Playa Vista, CA 90094
Orange Home Grown Farmers Market
303 W. Palm Ave.
Orange, CA 92866  
Larchmont Village Farmers Market
209 N. Larchmont Blvd.
Los Angeles, CA 90004
Riviera Village Farmers Market
1801 S. Elena Ave.
Redondo Beach, CA 90277

Ladera Ranch Farmers Market
28275 Avendale Blvd.
Ladera Ranch, CA 92694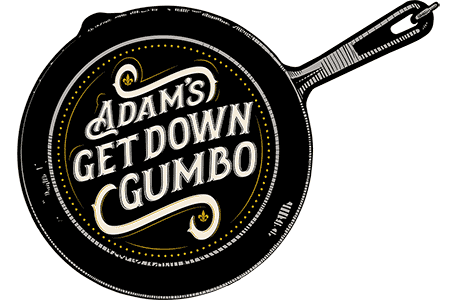 Follow us